The company has operated for over 60 years in the marble and natural stone sector; it consists of 2 entities: the production factory, located in molino di altissimo (VI) and of a warehouse exhibition show room, located in Affi (VR).
The company has large deposit areas for the choise of marble blocks, slabs, floor, tiles and polished tiles which are all made by the company using its own production-processing plants.
The company is extremely competitive in these materials of its own production, such as: the White Covelano, the botticino classico, the botticino semiclassico, the botticino fiorito, the breccia sarda, the daino reale and the tigrato orientale.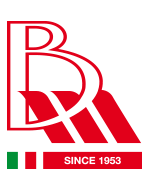 36070 Molino di Altissimo (VI)
Via Garavoglia, 25
Email: mb@marmibocchese.it
Office : +39 (0444) 687330
www.marmibocchese.it

STOCKED MATERIALS of this PARTNER